Remote Desktop Software
Free for personal and commercial use.
Download Now
Windows (7Mb)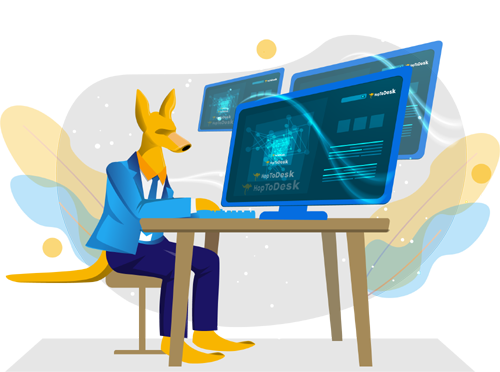 Features that Matter
Free remote desktop software featuring true end-to-end encrypted traffic, file transfer, and live chat.
Multiple Platform Support
HopToDesk is cross-platform and works on Windows, Mac, Linux, Android, iOS, and Raspberry Pi.
End-To-End Encryption
All traffic is protected with end-to-end encryption, including screen sharing, chats, and file transfer.
Free and Open Source
Free for both personal and commercial use, without limits. Contributions to HopToDesk's open source project are welcome.
Device Dashboard
Easily manage your devices, invite users to your team, personalize your settings, and more...
Contact
Contact HopToDesk using the form below.